TRIGGER WARNING: Who Screamed the Loudest?
Have you seen this video going viral about a Southwest passenger met by cops after complaining about a crying baby: "You want me to scream'? This video sent triggers down my spine as a survivor of domestic violence when I saw it. And all I kept thinking was, I wonder if anyone stopped to ponder if this incident dealt with mental illness or domestic violence? So since this triggered me and I'm an expert on such matters; I decided to share some insight from my perspective as a survivor living with various forms of PTSD; but today I'm chatting about the connection with domestic violence triggers.
Since my fav news platform HLN with awesome former national news anchors like Lynn Smith went off the air after 20+ years (still not over that), DBL: Daily Blast Live has been my go-to news platform and there was a post recently where they asked a great question, "What would you do if you were on the flight" in regards to a man screaming about a baby screaming on a plane.
As a Certified Business Strategist, Certified National Media Expert and Best-Selling CoAuthor of abuse books but, more so as a mom that's flown numerous times with my son as an infant and toddler oon 20+ hour international flights... I can confidently say airline attendants don't get enough credit (and probably not paid enough) for what they have to deal with on a daily basis. And kudos to the passengers that tried to help the situation in that video.
Unfortunately in situations like this, in my professional opinion; if not taken seriously, it could negatively affect not only the immediate parties involved but the airline's employee retention, reputation and bottom line (because seriously, who wants to be a hyped up babysitter a billion miles in the sky?)
But my question to you is: who screamed the loudest?
Speaking as a survivor of child molestation, domestic violence and sexual assault; silent scream of the female passenger was the loudest for me. When I watched that video, my trigger bells went off immediately. I'm not saying the male passenger has mental illness or that he's an abuser or the female companion is a victim in any capacity. No way for me to know that. What I am saying is, because I was triggered by this based on my past experience of being a victim for 20+ years between; I'm going to use this as a time to break down the myth that mental illness is not related to domestic violence (because it totally is.)
I find that awareness, prevention, intervention and motivation are incredibly impactful in tackling these types of situations and it truly matters to not only victims but, all parties involved as well as the community as a whole. That's why I don't wait until April (national child abuse awareness month) or October (national domestic violence awareness month) to talk about things that trigger people like me; because the triggers certainly don't wait. But, I make it through daily with the self-care and most importantly- the Lord who gives me strength to endure and educate others along the way.
SIDE NOTE: What is a Domestic Violence Trigger: unsettling sensory reminder of previous trauma that cause a scary reaction that we are unable to understand or identify in the moment ie An elevated heart beat, Difficulty breathing, Difficulty focusing or composing your thoughts, Negative feelings towards yourself, others, or the world, Feelings of hopelessness, Memories or flashbacks of abuse you may have experienced or seen, etc.
And also, the connection between the female passengers level of embarrassment and her willing to end the situation didn't shock me not one bit. I can even see why some passengers were seen laughing at the situation because thanks to gender-biased societal roles; it's comic relief to watch a grown man is having a meltdown. I mean come one, think of the "slap heard around the world" with Will Smith; did you laugh?
But, I bet you this...
That female passenger knew the level of crazy the situation could potentially escalate; because I doubt that was the first time he'd exhibited that level of public frustration. And she was probably trying her best to de-escalate it. That's text-book behavior for abuse victims of abuse and caregivers of persons with mental illness.
I can totally relate to this event and the poor woman sitting next to him; I bet she was more than likely praying and probably pleading under her breath to her traveling companion to please stop, calm down and just behave; all things I've said to my ex-husband during one of his many public meltdowns.
For example, we were at a popular amusement park and our season pass had expired; which was a pretty common occurrence to happen to people. But, it meant we couldn't get in and my ex-husband wasn't having it. Now even though the park administrators were willing to work with us to resolve the matter; he screamed to the top of his lungs, banged on desks, yelled at people, and cursed people out.
As I tried to calm him and de-escalate the situation with sound reasoning (as I'm sure the female passenger tried to do) it only made the situation worse and it ended up with my ex-husband aggressively biting my hand so hard it severely bruised my hand to the point I had to wear an ice pack for the rest of the day. So sista I get it!
According to research and it's my belief as well, there is a connection between loud noises, mental illness and domestic violence. Again I don't know the people from adam from eve but, this incident triggered me because it is remarkably similar to many situations I experienced at the hands of my ex-husband who dealt with mental illness and was abusive towards me.
So my recommendation for anyone in a situation similar to this and it has signs of mental illness or abuse but, you can't leave the relationship - my advice is to plan your trips as carefully as possible ie headphones, distractors, naps, etc. The DBL Hosts indicated the man's headphones had died.
SIDE NOTE: Don't feel bad for staying gurl; you'll know when you've had enough and are ready to leave.
20/20 is always hind-sight as they say.
But, a solution for either as the female passenger or even the flight attendant could've been to ask the rest of the passengers if anyone would be willing to allow the man to borrow a pair of headphones so he could drown out the baby crying. I'd gander say at that junction; people would've paid him to wear the headphones.
Now if you want to escape your abusive relationship (Because gurl, it's sooo much more peaceful as a survivor than victim) don't tell them you're leaving, seek professional counseling from a domestic violence prevention program to help you safely plan your escape. Don't let anyone tell you that you need money to leave an abuser; you only need the clothes on your back -the shelter will take care of the rest! How do I know, because that's exactly what I had to do TWICE!
As a Certified Business Strategist for female entrepreneurs, I see first hand with women in business; how dealing with abusive environments, unsupportive spouses and how explosive situations like these can negatively impact their mindset, business goals and reputation. And if not dealt with immediately; it leads to anxiety, low self-confidence, hopelessness, depression and affects their bottom line because your personal brand does affect your professional brand or God forbid death.
With 15+ years of expertise coaching Female Entrepreneurs on how to successfully manage their business during a crisis with business fears; I've seen women give up on business dreams because of the actions of a spouse. But, thank God for businesses like mine, domestic violence shelters and advocates because business women are receiving more support, getting tired of pushing their dreams back, are not hiding in the shadows any longer and are saying we are not taking it any more!
Why should you listen to me on this...
Put aside my personal life experience of dealing with molestation, sexual assault, domestic violence and workplace violence at the hand of my abuser; I have three degrees in Social Services, Business Management and Applied Behavioral Analysis and combined 35+ year background expertise as a Ret USAF Equal Employment/Alternate Dispute Resolution Installation Program Director (21 Yr service), prior Human Resources Senior Strategist, EEOC Counseling/Investigator Specialist and I was appointed by a prior Texas Senator and city officials as the State Domestic Violence Survivor Ambassador and Blue Ribbon Task Force Advocate guest speaking alongside the San Antonio mayor, District Attorney, Family Violence Prevention Services CEO, etc.
And I decided to document my experiences and expertise inside a book, "It's OK to Tell My Story, Surviving Common Law Domestic Violence" which is my first fiction book loosely based on my life and it has a ton of resources ie definitions, warning signs, checklists, action plans, etc. It's guaranteed to make you cry, fell angry and laugh (because sometimes life is comical as we see in this video). I decided to share a few of my favs quotes below which I believe are the most valuable to help not only victims, but survivors, abusers, family members, friends, co-workers and business owner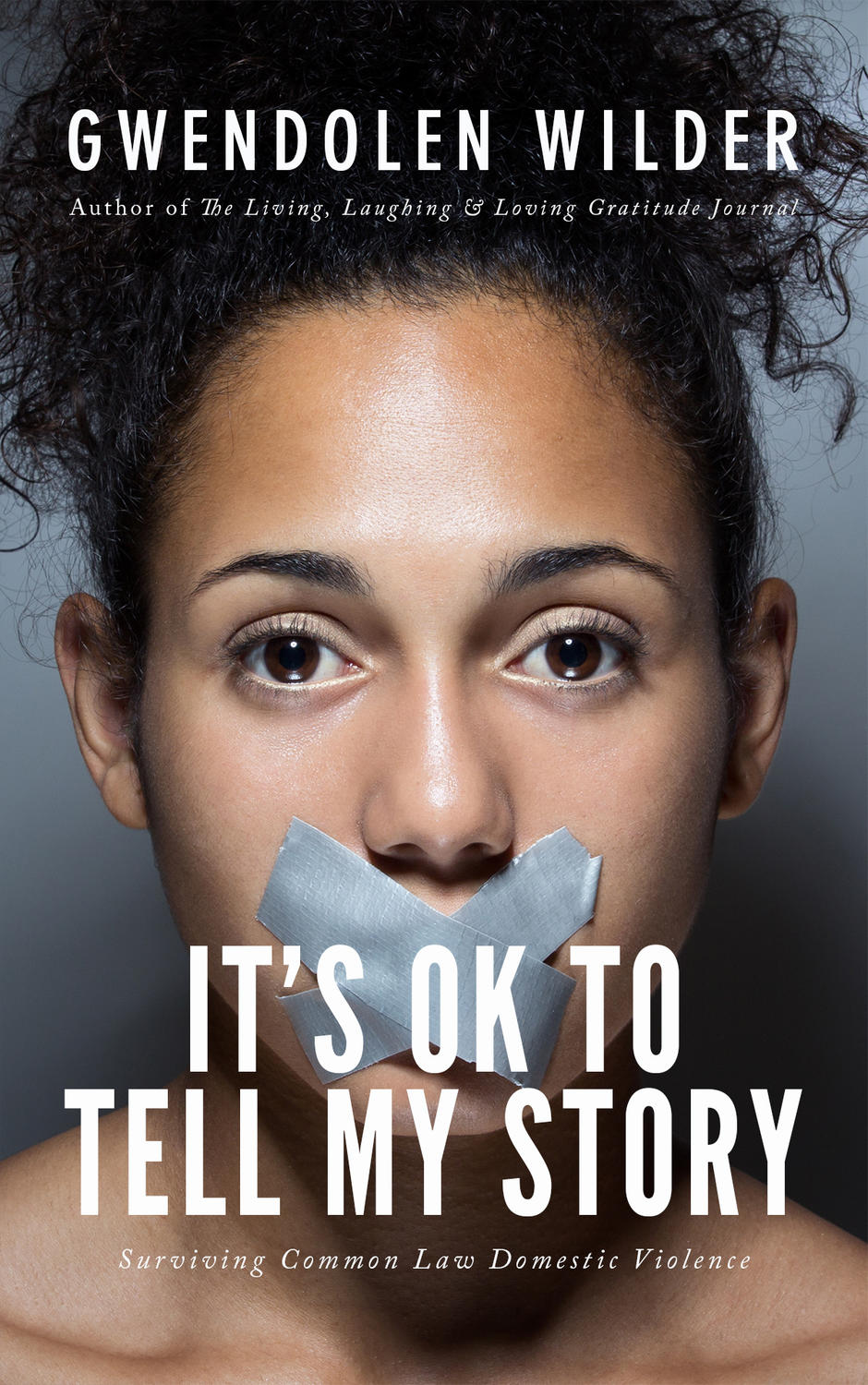 This book is for everyone!
Here are a few of my fav quotes from the book which could aid any woman in business (or woman in general) out there with a BIG Biz Dream and even BIGGER Biz Fears such as unsupportive spouses or worse abuse...
"No one deserves to be abused because of cheating, jealousy, alcohol, drugs, money, depression, or anything else for that matter." A few things to think about as you plan your escape: decide where you will go, multiple ways to keep safe, where to have arguments, keep important phone numbers close, secure important documents in a nearby location, notify your child's school about the situation, etc.

"To the people who question whether the abuse happened, I say to you, 'Do Better!' Victims will not often use the phrase 'He abused me." This is why it's vital to be away of the warning signs so you can be a reliable resource even if you don't know what to say ie refer them to a local domestic violence shelter, 911, etc.

"There were so many times I would spend crying and hoping that my abuser would become aware of how much he was hurting me". Gurl he knew; he just didn't care. Victims will experience psychological abuse more often than physical abuse and emotional abuse is crazy because if the abuser is having a tough time controlling their life, environment; they will take it out on you and others. Here's a few emotional abuse warning signs ie exercises constant humiliation in front of others, criticizes your actions as imperfect, wants to be in control of everything (including actions of others), etc.

"Gaslighting is an extremely effective form of emotional abuse that causes victims to question their own feelings, instincts and sanity, which gives the abuser power and control". There are five types of Gaslighting categories I address in my book but Withholding is listed first because it's when the abuser pretends to not understand or refuses to listen to the victim. ie if you say that one more time, you're confused, etc.
Ready to Face the Fear Together?
Feeling scared because you don't know how to get past situations like this? Don't be sis! Listen, if I made it...this country gurl from a small town in North Carolina growing up on farm with an out house, experiencing childhood molestation, domestic violence and sexual assault that went from being afraid to confidently starting a side-hustle, sharing my brand story and within 6 months of becoming a female entrepreneur receiving a $5M Joint Venture Contract and later co-authored a best-seller, received $1500/hr guest speaks and high-ticket clients pay me $10K for my services...you can totally crush this biz thang too sis despite your biz fears!
I know EXACTLY how scary it is to start and scale your biz, by yourself with a ton of biz fears like abuse, self-doubt, no money, fear of failure, fear of success (yea that's a thing too) and everything in between. But, also have an unstoppable feeling of "I gotta do this thing, this is my purpose, this is what I was made for" so you can create a better life full of time, money and freedom.
This is why I'm so passionate about empowering struggling and overwhelmed female entrepreneurs to believe, "It's OK to Tell My Story" using their biz fear, brand story and social media presences so they can turn their biz fears into a positive profitable biz opportunity not just for yourself but, for your family and community. I call that, Living Your Best Blessed Life.
You Can Do This Sis!
Stay Blessed Beautiful 💞 Gwendolen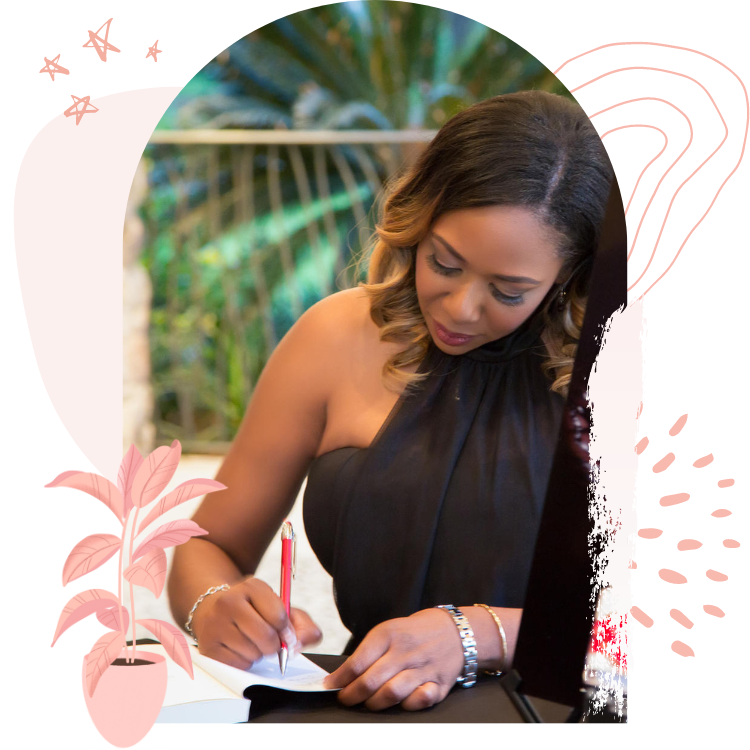 THIS BLOG WAS WRITTEN BY
GWENDOLEN WILDER
Gwendolen Wilder is a highly sought-after business coach who specializes in helping struggling and overwhelmed female entrepreneurs tell their biz fears to KICK ROCKS!
Published Best-selling Co-author, featured on international, national and local platforms, Go-To-Media Expert in Business Coaching and Domestic Violence for Lynn Smith, National Media Expert, Veteran Journalist, NBC News, MSNBC and CNN Headline News Anchor Alum, and Founder of Rylan Media. As well as being featured by the Female Entrepreneur Association founded by Carrie Green, Fox 29, News 4, KSAT 12, San Antonio Living, Women of Influence, etc. she mentors her community of 35,000+ female entrepreneurs and followers teaching them exactly how to turn a biz fear into a positive profitable business opportunity.
Before You Go,
Want to Find Fabulous Followers…
This training is perfect for you if you've tried everything you know how to find the time to work on your biz, believe in yourself about what you're saying and share your biz everywhere...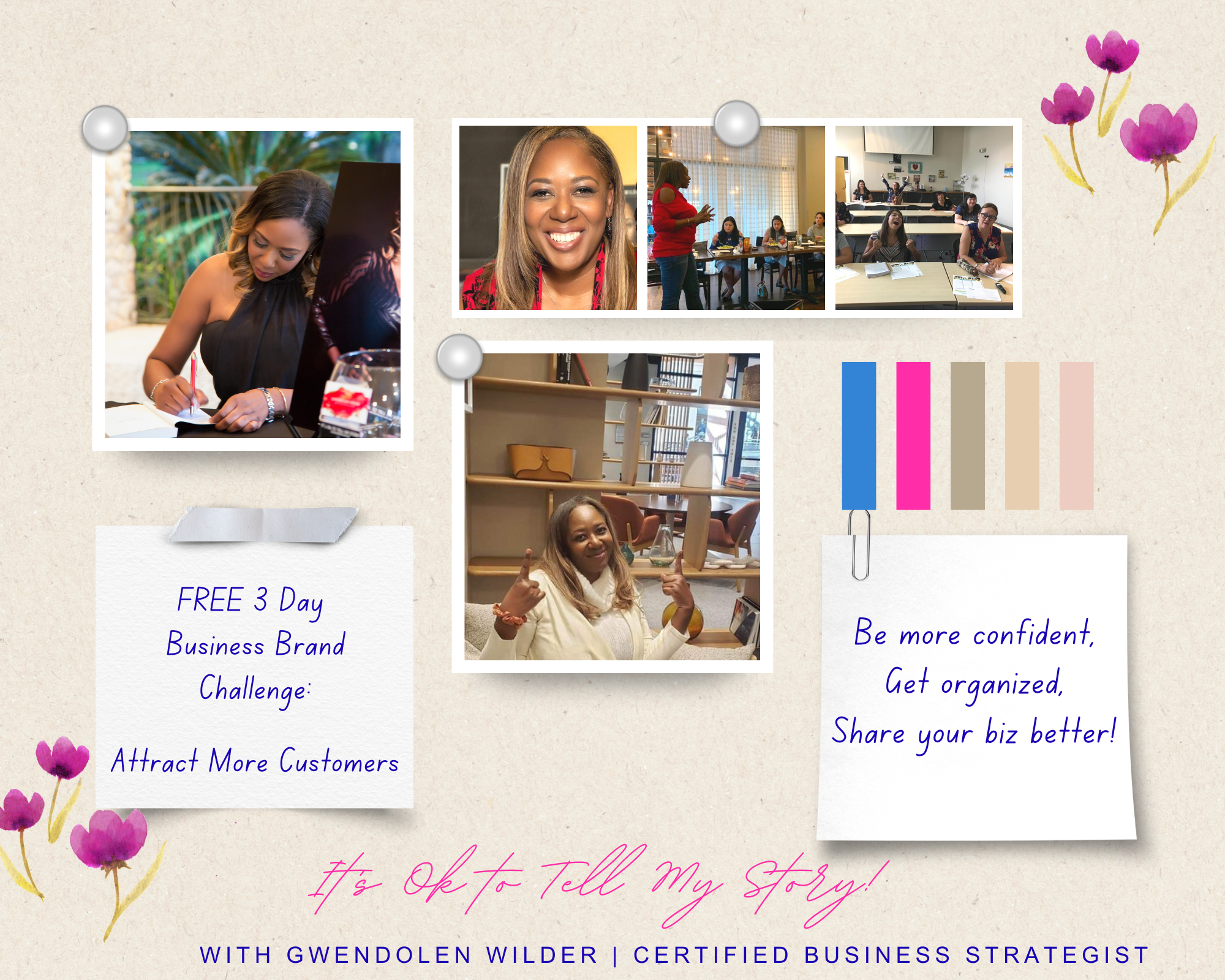 ---
Next Steps to Achieve Wilder Success:
Below is a quick list of Gwendolen's top recommendations to empower your girls trip to success to go from Dream Chaser to Achiever faster. Also, make sure to hop inside her FREE Facebook community so you can share your biz fears, discuss your goals and receive Gwendolen's #1 strategy which will help you move past your obstacle and achieve your success faster.
And remember you can make the impossible Possible!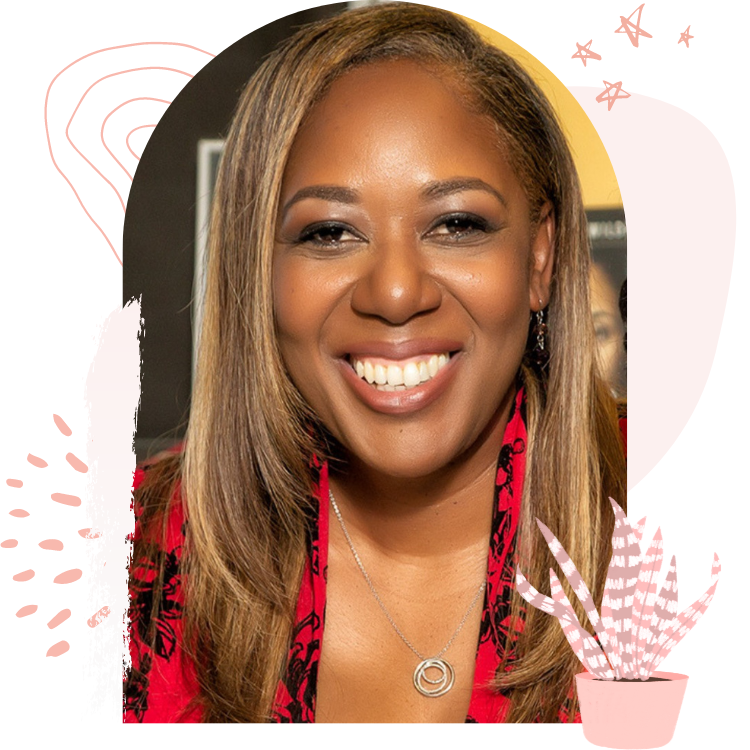 ---
Accomplish Your Goals Faster with Us Sis🤩
When you hang out with confident, successful, powerhouse women, like Gwendolen and her Biz Bestie Juju inside our Biz Bestie Brunch... the Wonder Woman superpowers rub off on you too sis!
Hang with us beautiful and get biz success too.