Have you ever wondered how superstar level business women deal with biz fear?
Seriously, do you ever just get up in the mornings feeling like it's gonna be a biz groundhog day full of failures and fears? You wake, look in the mirror and think to yourself how do those successful women deal with low self-confidence, anxiety, failure, etc. better than you.
From what I can tell as I follow powerhouse women such as Oprah; she's not intimidated by new female entrepreneurs that are fresh on the scene doing what she's does in business. She's hyper focused on her goals, purpose and faith walk to be moved.
But I bet, if you let her experience a super long day of guest speaks or having to deal with that one crazy heckler to many and and I'm 99% certain she will face biz fears such as visibility, lifestyle, support, etc. just like any other business woman would in that situation.
One of the fastest ways you'll hear Oprah share how she quickly bounces back to being an unstoppable Queen- is to remind herself of her godly purpose, blessed gifts, and relentless passion of wanting to be the best at doing what she loves.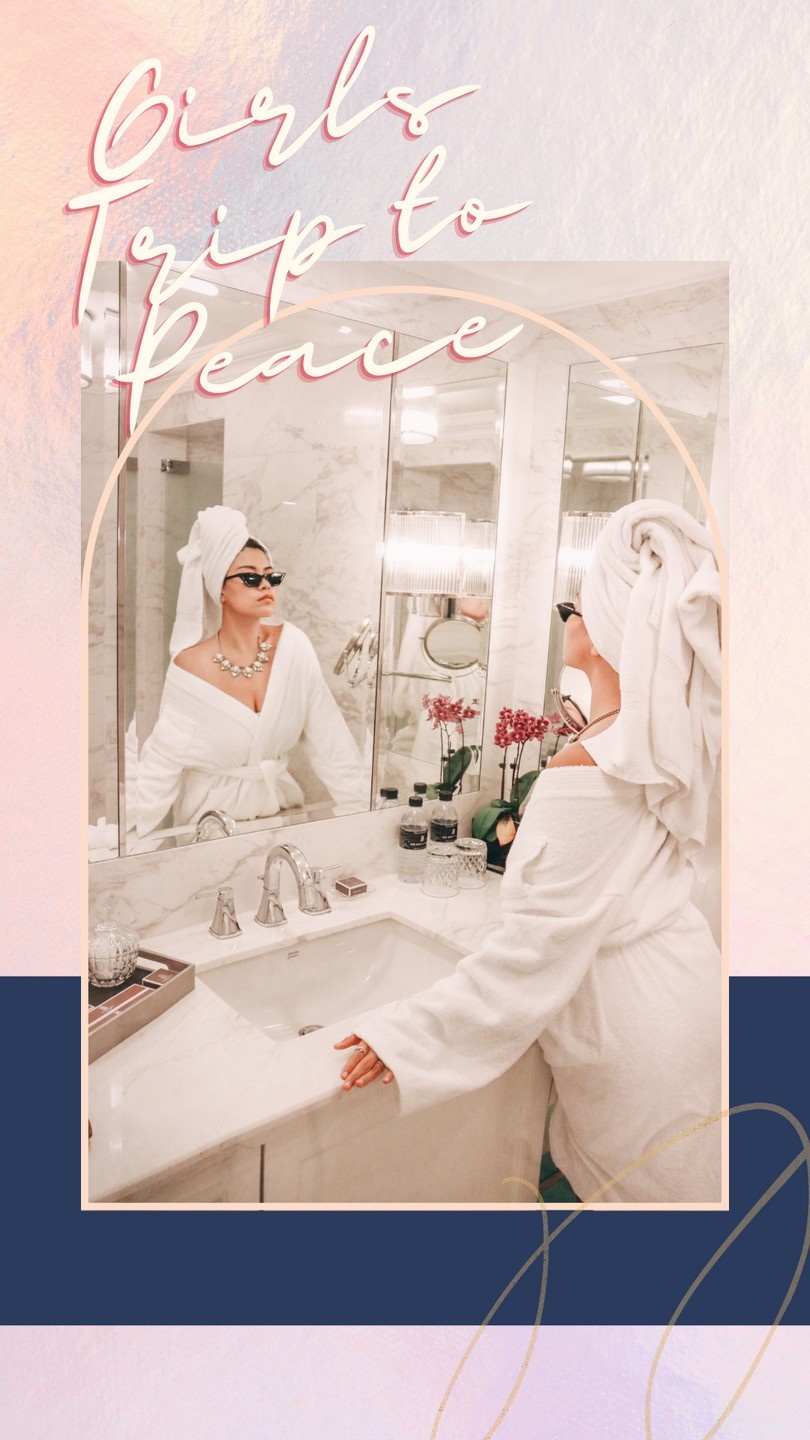 And that's what you have to do beautiful...
Romans 8:11, "But if the Spirit of him that raised up Jesus from the dead dwell in you, he that raised up Christ from the dead shall also quicken your mortal bodies by his Spirit that dwelleth in you."
Remind yourself that your God is bigger than any biz fear that pops up. Stay in your bible sista wearing that full armor of God so when a biz fear does arise and doesn't turn out the way you thought it would; remember that God will still use it for his glory to take you to something even better!
Here's what I know to be true about Impossible to Possible women, they can't live in faith and fear consistently. It's human nature to experience a lack of faith, but the Holy Spirit will help guide you back so you can start believing in God's promises and trusting him again.
Pray to God everyday to give you the wisdom, confidence, strength and victory over all of your biz fears. Ask God to enable you to feel his love and peace as you wait to hear the Holy Spirit guide you on how to use your gifts and purpose appropriately in accordance with God's plan.
As long as you keep God at the center of your Spiritual Peace Journey, keep it consistent, private and intimate between you, God, Jesus and the Holy Spirit; you'll do just fine.
You have a choice to make today beautiful
Either still say you can't and don't believe in yourself and God's plan OR say you can trust the Lord, activate your faith and identify the biz fear that is trying to keep you from going from Dream Chaser to Achiever and crush it!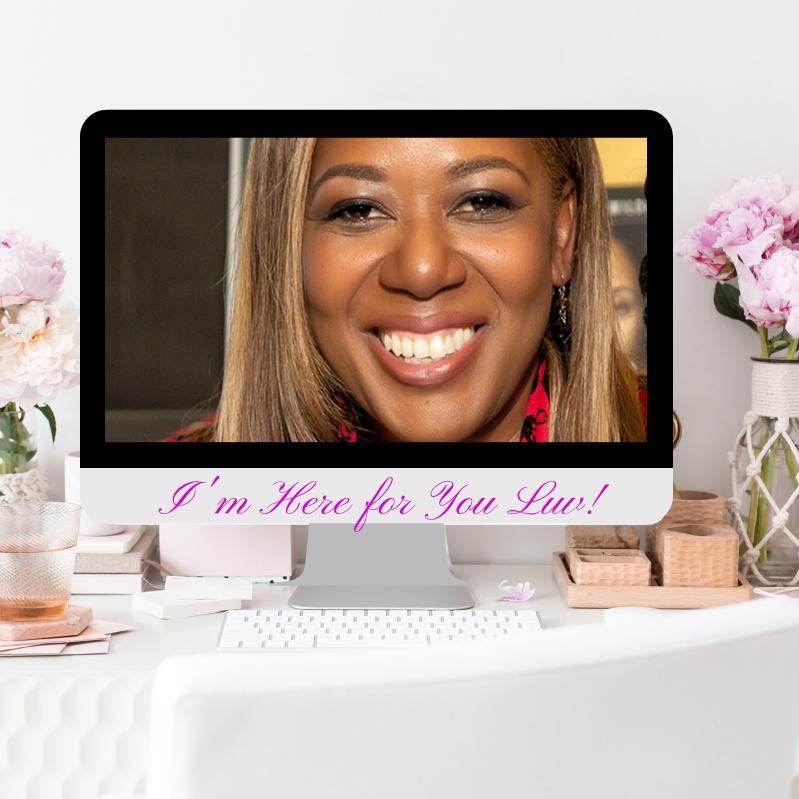 You'll Do Just Fine!
As long as you keep God at the center of your journey, keep it consistent, private and intimate between you, God, Jesus and the Holy Spirit.
I'll see ya here next week, every Sunday with more inspiration from my signature Girls Trip to Peace coaching program designed for female entrepreneurs who believe in the Lord. This is not a live experience, but more of a culmination of experiences where I share my personal Spiritual Peace Journey and FaithX Biz Strategy that helps me as a biz women of faith so you too can...
Start Your Girls Trip to Peace
Begin your Girls Trip to Peace today to receive lifetime access to all member upgrades. If you're inside any of our other member clubs or if you're a private coaching client; you have this program already.
This is not live coaching membership but, inside this experience you'll learn how to ...
Be Your Own Gurl Crush by Starting Your Spiritual Peace Journey to strengthen your relationship with the Lord so you can find more peace in your life daily and balance your life and work.
Then, discover how to Balance Your Peace and Purpose by Stretching Your Faith Towards the Lord, Lean into Your Biz Calling and Feel Supported by Your Sistas as Your Challenge Yourself to Stay Focused on Your Purpose and Enjoy Your Peace.
And, uncover the secret foundation to my biz success with my signature FaithX Spiritual Biz Strategy. This is how you truly can See What God Can Do Through You. How to use the FaithX biz Strategy to follow your vision from God to become a female entrepreneur [using your gifts and purpose in accordance to God's plan].
You Got This Sis!
Stay Blessed Beautiful 💞 Gwendolen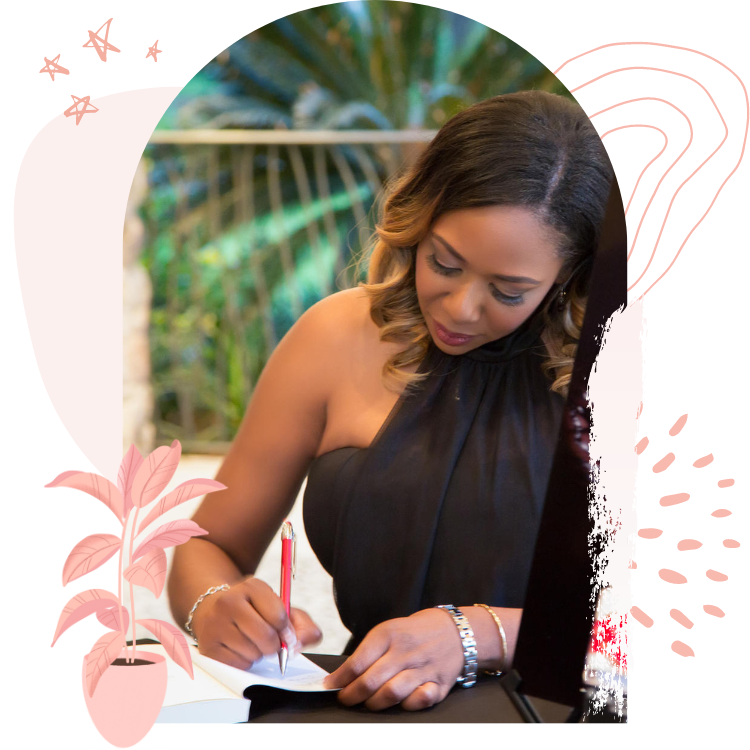 THIS BLOG WAS WRITTEN BY
GWENDOLEN WILDER
Gwendolen Wilder is a highly sought-after business coach who specializes in helping struggling and overwhelmed female entrepreneurs tell their biz fears to KICK ROCKS!
Published Best-selling Co-author, featured on international, national and local platforms, Go-To-Media Expert in Business Coaching and Domestic Violence for Lynn Smith, National Media Expert, Veteran Journalist, NBC News, MSNBC and CNN Headline News Anchor Alum, and Founder of Rylan Media. As well as being featured by the Female Entrepreneur Association founded by Carrie Green, Fox 29, News 4, KSAT 12, San Antonio Living, Women of Influence, etc. she mentors her community of 35,000+ female entrepreneurs and followers teaching them exactly how to turn a biz fear into a positive profitable business opportunity.
Before You Go,
Want to Find Fabulous Followers…
Everything you need to turn your biz fear into a brand story using social media so you can
attract more followers in 7 days or less!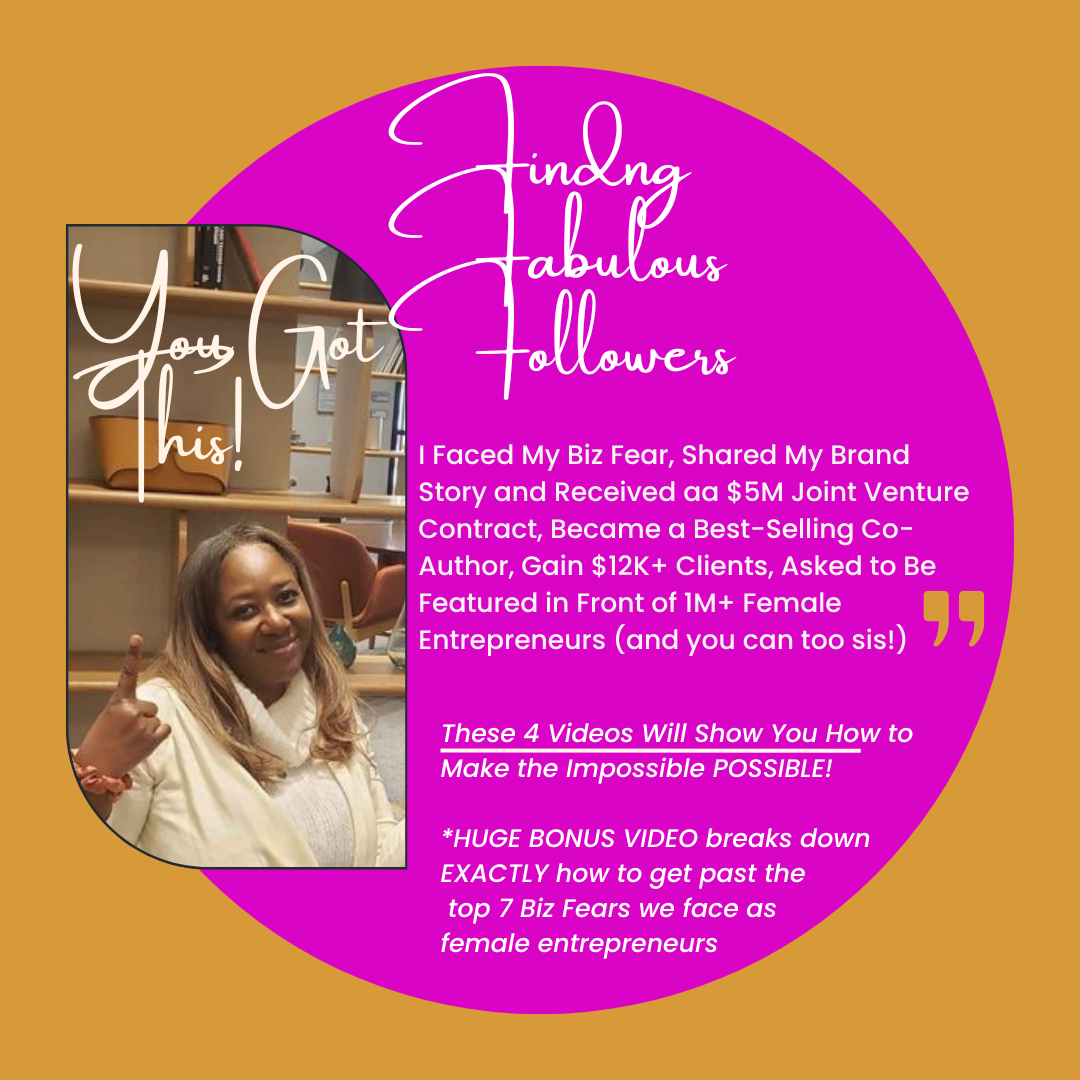 ---
Next Steps to Achieve Wilder Success:
Below is a quick list of Gwendolen's top recommendations to empower your girls trip to success to go from Dream Chaser to Achiever faster. Also, make sure to hop inside her FREE Facebook community so you can share your biz fears, discuss your goals and receive Gwendolen's #1 strategy which will help you move past your obstacle and achieve your success faster.
And remember you can make the impossible Possible!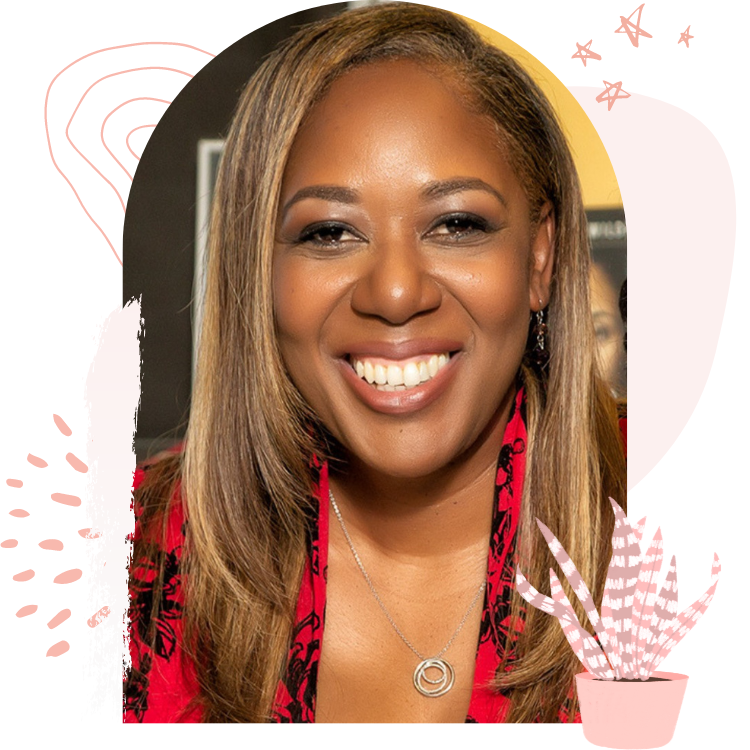 ---
Accomplish Your Goals Faster with Us Sis🤩
When you hang out with confident, successful, powerhouse women, like Gwendolen and her Biz Bestie Juju inside our Biz Bestie Brunch... the Wonder Woman superpowers rub off on you too sis!
Hang with us beautiful and get biz success too.