6 Hacks to Network More Efficiently

(Even When You Don't Feel Like It)
Networking, whether it's in-person or online can be scary as heck! And once the pandemic started; female entrepreneurs had to pretty quickly sink or swim figuring out how to network online to attract new leads to their biz. Let's think about this for a second, prior to the pandemic the worst thing we had to think about was choosing which Facebook background we wanted to use. Now-a-days, you gotta network better; more efficiently which is figuring out how to stand out on-line showcasing your biz on various social media platforms, find places to network in-person/on-line and think about what to talk about when you meet #scaryasheck 😳
But, What If You Don't Feel Like Getting Back Out There?
What happens when you don't feel much like networking because you're not as confident as you used to be due to your personal appearance, a traumatic experience, death in the family, fight with your spouse/significant other, loneliness, lack of networking experience, brand new to being a female entrepreneur, recently re-branded your biz or maybe sales are less than slow like non-existent, you're embarrassed or any one of the other 1 Billion reasons you don't want to network.
Gurl, you are so not by yourself in this! (Here's how to succeed)
If you're looking for more ways to authentically get more visible during your next networking event, have a clear goal before you attend your next networking function, know how to feel more excited about the events, how to show up as the must meet person in the room and how to follow- up with people after the event...you gotta build relationships.
But not in a boring way, you must build relationships unconventionally. This has always been the key to networking success. Our mail counterparts make it happen by playing a round of golf together.
For us ladies, it's meeting for brunch. Now, you can still do traditional networking events as well but, I'm telling brunches are the way to gain more success faster. It doesn't matter if it's online or in-person; the more casual the better.
For example, I connect with my Biz Bestie every week to focus on our monthly goals. Sometimes online, sometimes at the nail spa, sometimes a cheeky eatery and always with a ton of laughs. The point is, we meet when and where we want to casually chat about our biz goals. hold each other accountable to meet those goals and how we can joint venture together.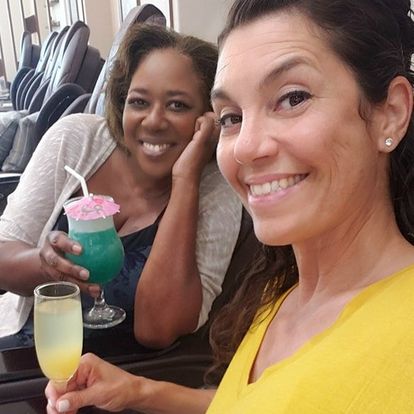 You Need That Accountability!
In another blog post, "Where Do We Go From Here" I talked about the importance of surrounding yourself with the right people to help your biz grow. I mentioned how you gotta have two types of women in your camp; Rah-Rah Chics and a Biz Bestie. Rah-Rah Chics are those awesome besties that love ya, support ya, encourage ya but, don't have enough female entrepreneur knowledge to help you actually achieve your biz dreams. .
This is why you need a Biz Bestie. This person is sometimes confused with a biz coach but, they are different than a biz coach because you pay them to outline your success steps and guide you along. A Biz Bestie is someone that has the business acumen to help you plan your goals, gets in the trenches with you to work on your goals, holds you accountable at every step and does all the Rah-Rah Chic stuff too.
And lucky for you, my Biz Bestie Juju Rafii, Founder Empowered Boss Babes and I know a thing or two about both being unconventional, brunches and being Biz Besties. Getting out of that comfort zone is how you're going to meet new people; which ultimately leads to new biz possibilities.
This is how you get your confidence back sis! Use these tips that Juju and I shared inside our exclusive members club to help you not only boost your biz but, to also improve your overall life as well.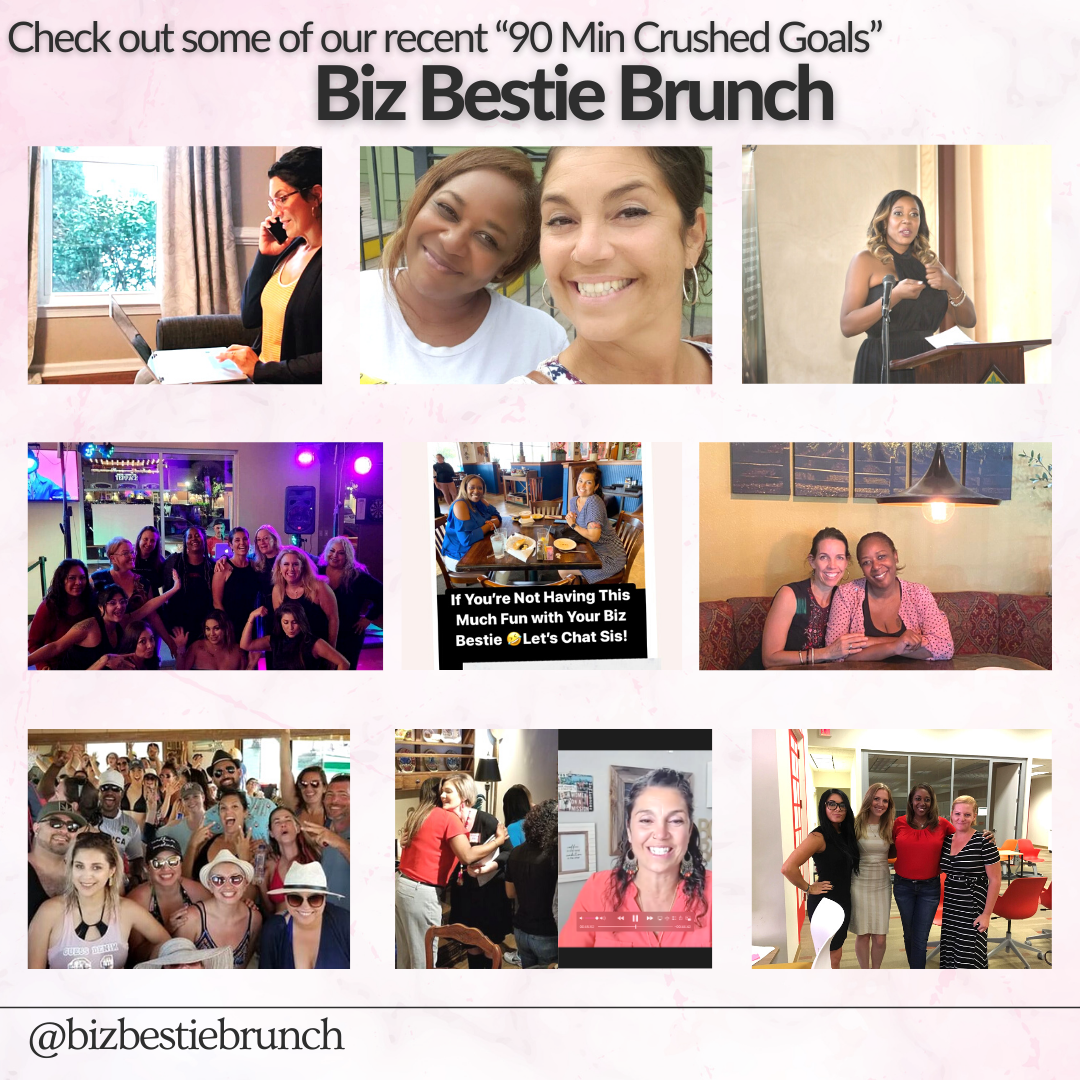 Here's How to Efficiently Network in 2023
Tip #3: Find Your Sistahood. Juju and I have two amazingly positive communities available for you to hop inside right now and start networking. These are the go-to female entrepreneur Facebook sistahoods where you can showcase your brand, network, connect, collaborate, receive training, get support, ask questions and more absolutely 100% FREE. We hope to see ya inside one of our online homes: Impossible to Possible Women and Empowered Boss Babes.
Tip #2: Learn How to Efficiently Network. Access our top 6 Hacks to Efficiently Network (Even when you don't feel like it) from our Biz Bestie Brunch members club 100% absolutely FREE so you can learn networking do's and don'ts, clarify the difference between networking and connections (key to success), how to create better connections during networking and understand how to establish networking connections even when you don't feel confident in yourself.
Tip #1: Find Your Biz Bestie. Hang with Juju and I during our Biz Bestie Brunch. This is where we empower women weekly and hold them accountable to achieve their monthly goals; which is exactly what Juju and I do for each other. We started in Central Texas, visiting a different city and our fav restaurants each month and now we've extended our reach to virtual Zoom brunches. Come say hi ya and check out our members club for 3 FREE Days so we can help you accomplish your goals faster!
Our Biz Bestie Brunch is NOT a Networking function!!
It's not a workshop or anything like that. So if you show-up thinking your'e going to see some "Hi I'm..." labels and round networking tables...you'd be wrong. We feel 100% confident in saying, you haven't experienced anything like this! And it's not a traditional members club either. Yes we give you tools similar to other members clubs like masterclasses, planners, etc. But, because Juju and I are sharing our specific steps of how we achieved success and listening intently to each member about your specific biz fears, your specific goals and giving you the exact resources you want and tailored plans you need to crush your monthly goals aka we help you succeed at achieving those Big Dreams be it work or life...that's what sets our members club apart from the rest.
We meet every month live in-person and online with female entrepreneurs who are open to learning and implementing our signature 90 Min Success Goal Plan based on successes we've achieved in Mindset, Connection, Business Essentials and Client Attraction so they can get serious about achieving business success, simplify their monthly goals and create successful habits for business and life. And Juju and I show up every week for you inside our private members Facebook Group and private members portal asking our ladies the same tough question I asked myself years ago...
You have two ways to crush your goals with Juju and I every month
We have our Basic Biz Bestie Brunch focused on helping you achieve your monthly goals and then we have the Biz Bestie Brunch Girls Trip to Success which picks up where the monthly goals ends. You still meet with Juju and I but, now you gain access to my vault of signature coaching programs based in marketing, sales, and branding, a ton of resources from my members club, a written tailored biz plan and more >> Learn More About This Here.
You Can Do This Sis!
Stay Blessed Beautiful 💞 Gwendolen
Watch quick video to learn more about our
>> Biz Bestie Brunch
---
Next Steps to Achieve Wilder Success:
Here is a quick list to empower your girls trip to success to go from Dream Chaser to Achiever faster, request a complimentary (one-time opportunity) video chat with Gwendolen book on her private calendar that she rarely gives access so you can share your biz fears, discuss your goals and receive Gwendolen's #1 strategy which will help you move past your obstacle and achieve your success faster.
And remember you can make the impossible Possible!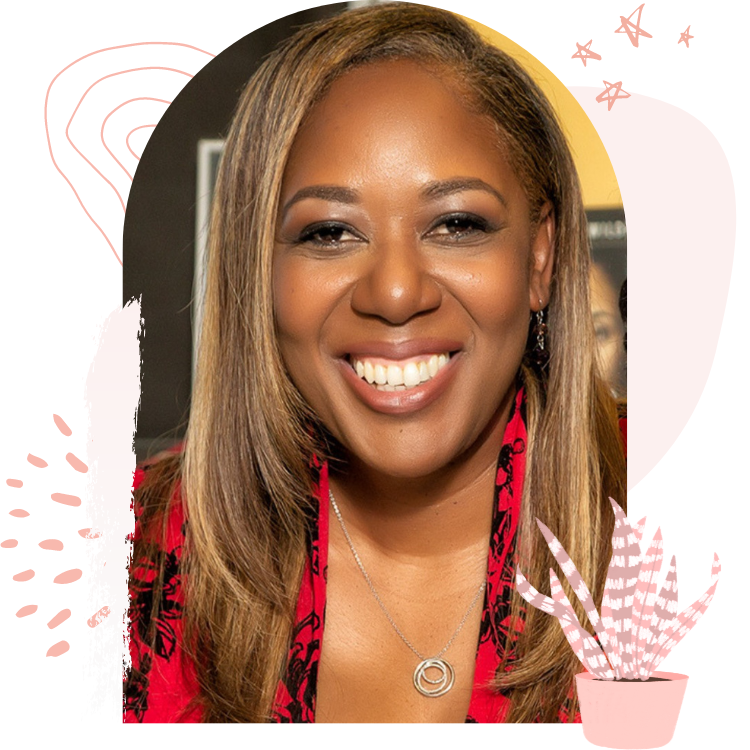 ---
Accomplish Your Goals Faster with Us Sis🤩
When you hang out with confident, successful, powerhouse women, the Wonder Woman superpowers rub off on you too sis!
Hang with us beautiful and get biz success too.